Ireland Book Launch
Bathing In The Fae's Breath,
by Woodland Bard
Supper, performance, readings, signings and social
at Woodford House, Blackrock, Co. Dublin.
Saturday, 23rd May, 2015, 7:00 pm
Bathing In The Fae's Breath
- a mystical Tree Hugger's Compendium
of stories, poems, ogham,
and things to do in the forest.
An evening of social, supper, readings, signings,
plus Claire Roche with harps and song
accompanying Woodland Bard.
Do join us. for this event only, €25 total for book, supper, and performance.
Limited space and seating so please book asap.
Please book in advance, as there are no walk in door tickets available at this event.
click here for advance Eventbrite ticketing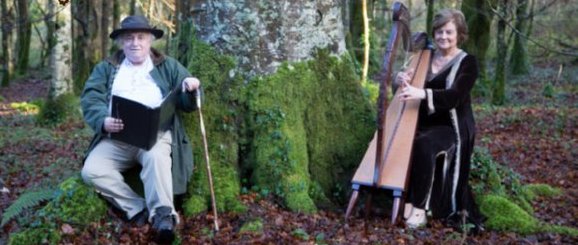 any questions, text/call Woodland Bard 086 208 2873